Open to the Public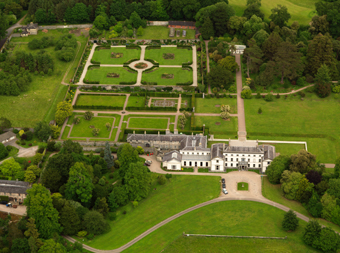 Most buildings included in the NIAH survey are private and are not open to the public, though churches, courthouses, and some civil and commercial buildings are of course accessible. However, highlighted here are a number of buildings, ranging from country houses to industrial buildings which are open to the public. Please contact each site to confirm openings time. Some sites have their own websites, such as:
http://www.iol.ie/~cobharts/
http://www.jameson.ie/omd/
http://www.fotahouse.com/
http://www.cobhmuseum.com/
http://www.cobhheritage.com/
http://castlesgardensireland.com/riverstown-house.html
View Buildings
The Eighteenth Century Bow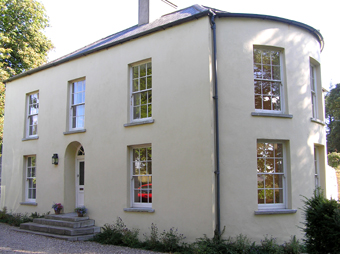 A characteristic more common in County Cork than anywhere in Ireland is the 'bow'. This was often used to enhance an older building, particularly in the last decades of the eighteenth century, and was most commonly applied to side elevations. Kilcrone House was embellished with bows in the 1780s, while at Rock Grove they were part of the original design. A single bow to one side is more characteristic in East Cork than in any part of the county and was applied at Ballintubbrid Villa and Jamesbrook Hall.
View Buildings