Gandon and Lutyens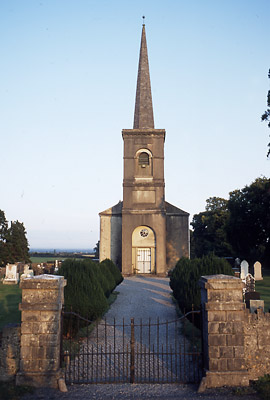 A number of internationally renowned architects have worked in County Laois. James Gandon (1743-1823) designed both Emo Court, commissioned 1790 but not completed until 1870, and the neo-classical St. John's Church in Coolbanager, completed 1786. Heywood Gardens, completed in 1912, were designed by the architect, Sir Edward Lutyens (1869-1944) and garden designer Gertrude Jekyll, to complement the existing Georgian landscape garden. Lutyens created a sunken garden with an ornamental pool and fountain within circles of elliptical flowerbeds and terraces. Both Emo Court and Heywood Gardens are open to the public.
View Buildings
Railway Network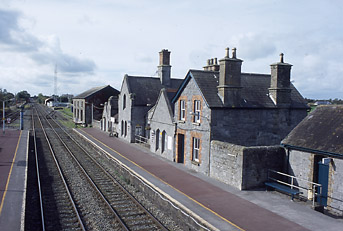 The creation of the railway network radicalised transport and communications in the nineteenth century. The main line from Dublin to Cork runs through the county and resulted in an array of engineering and architectural accomplishments. Portarlington Railway Station (c.1850) is a particularly fine example. Some of these structures have been adapted for private use.
View Buildings
19th Century Courthouses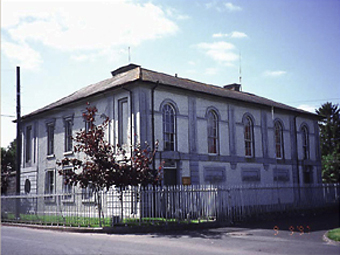 The county has a fine collection of early 19th Century courthouses. These, where not privately supported, were financed and built by the Grand Jury, at that time the body responsible for local government. Stylistically, they generally employed a neo-Classical idiom and sometimes reveal a particular fondness for a severe reinterpretation of the Classical orders, exemplified at Mountmellick. The courthouse at Portlaoise by Richard Morrison c.1805, although not part of this survey, is also a particularly fine. However the former courthouses at Ballylynan and Rathdowney are almost vernacular in character.
View Buildings