Pat McAuliffe 1846-1921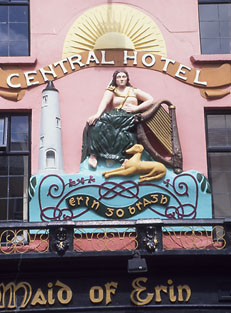 McAuliffe lived and worked in Listowel as a builder and plasterer. His wonderfully detailed shop and house facades are an eclectic mixture of classical, art nouveau, Celtic and Byzantine influences. They are important examples of the late 19th century pan-European quest for a national style. Traces of his work can also be found on other buildings in Listowel and the surrounding region.
View Buildings
James Joseph McCarthy 1817-1882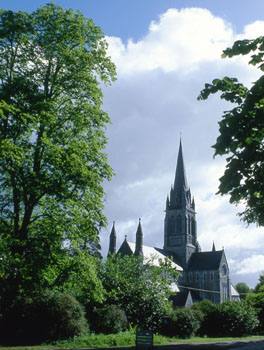 The building of Killarney Cathedral, 1842-1855, 21400802 by the English architect A.W.N.Pugin brought the spirit of 'true' gothic to Kerry. J.J.McCarthy was his leading Irish disciple and the most important mid 19th century Catholic church architect in the country. He completed over fifty religious commissions for churches, convents, monasteries and cathedrals, throughout the country. There are several notable examples of his work in the county.
View Buildings
Transatlantic Cable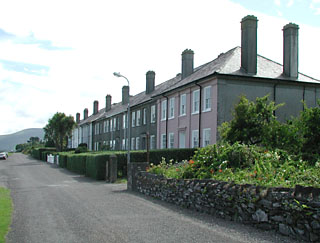 The linking of the American continent with Europe was one of the major telecommunication advances of the 19th century. Kerry's geographical position, on the edge of Europe, made it a prime location for the first transatlantic cable. After several attempts, a successful working link was established in 1866 with a cable running from Newfoundland to Valentia Island. The Anglo-American Telegraph Company erected terraces of housing and other facilities for the staff working there.
View Buildings