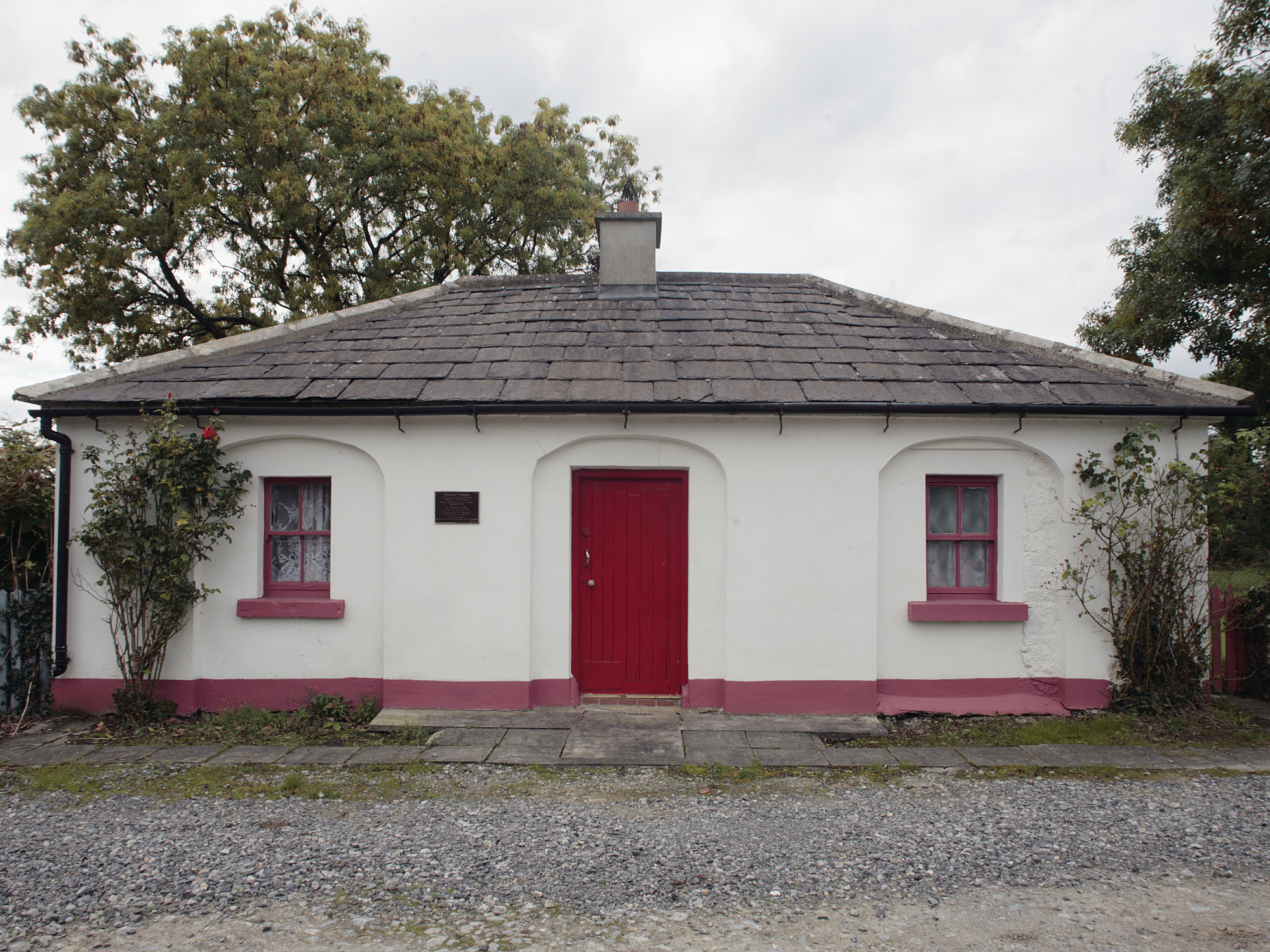 The restoration of the lock keeper's house at Lock 44 on the Royal Canal, County Longford, was my mother Frances Kelly's passion, being present for the reopening of the canal her dream.  Family and friends wondered why she purchased what had become an animal shed.  She had little as a child, led a frugal life and yet she gladly put every penny into its repair.  But in the end no one questioned what was thought of as a fruitless effort: she was in the middle of treatment for cancer.  Mom knew she wanted to bring an abandoned house back to life.  As her health deteriorated, she must have felt it therapeutic to watch a derelict structure transform back into a home.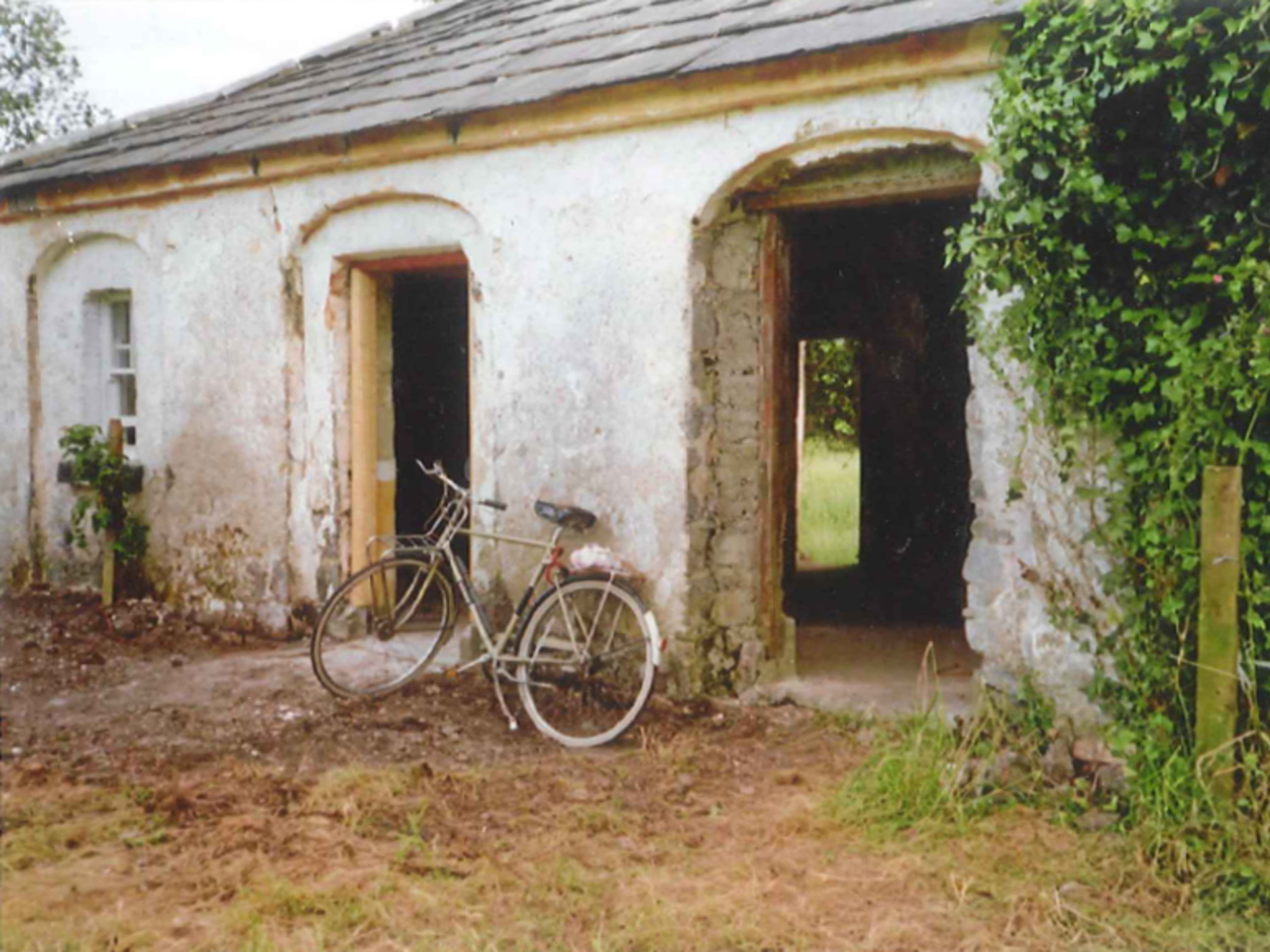 It was by chance, while walking the towpath, that my brother Billy stumbled upon the house.  Mom bought it around 1990.  Billy did a lot of the initial construction work during the summer of 1992.  A local contractor did the new construction work.  Mom made contact with Mike Kelly, a cousin from Abbeyshrule we had never met before, and he was able to oversee the project.  A window opening, which had been broken open to allow cattle and sheep to enter, was repaired.  A local plumber was hired to install back boilers to provide for the luxury of hot water.  Mom and Billy wanted all the repairs to keep in line with the character of the house.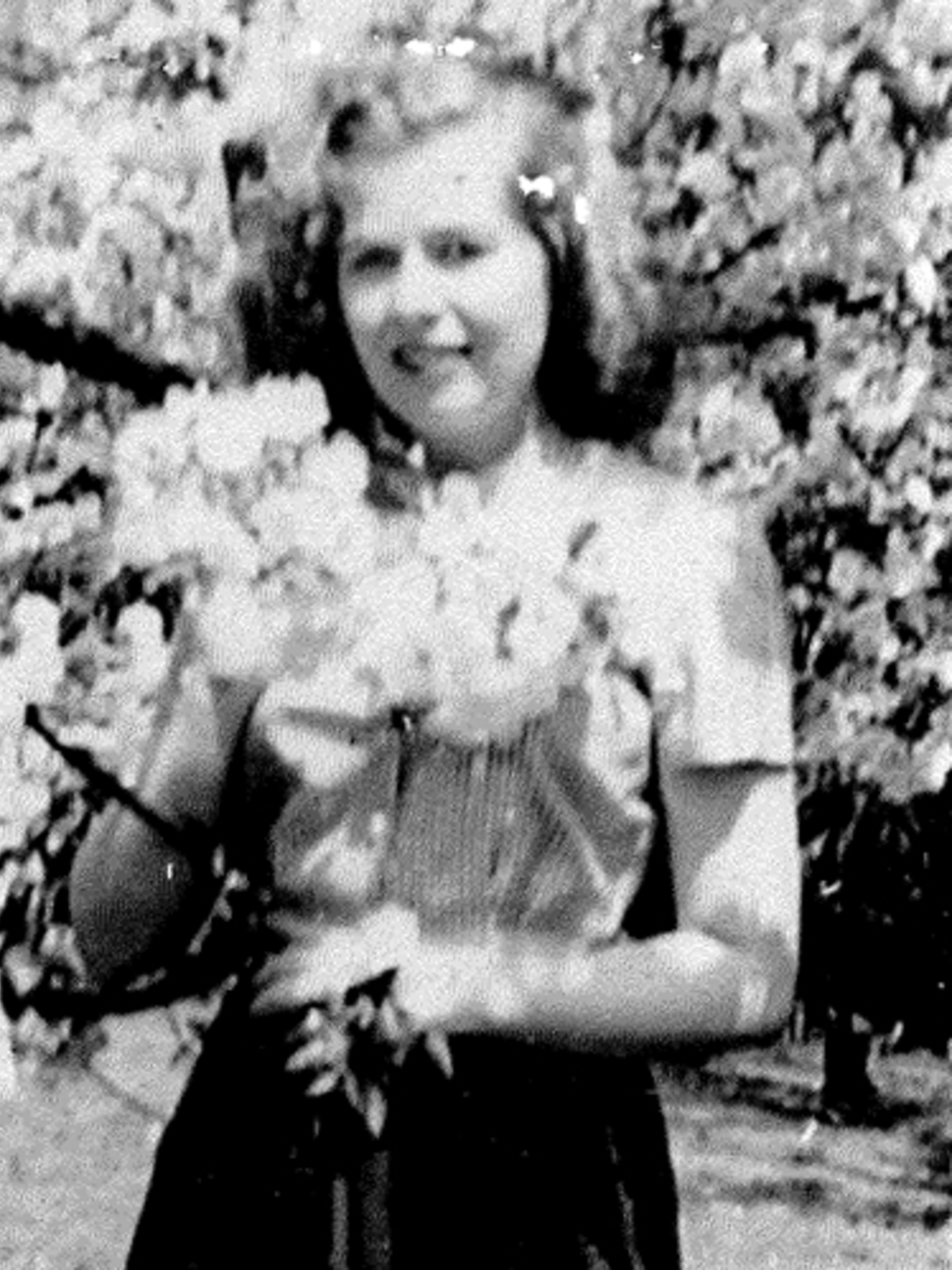 Mom's final summer there was shared by me and my family.  Although the restoration of the canal had not been completed, Mom was quite content to sit outside watching the boys run up and down the towpath.  She enjoyed reading children's books by candlelight while keeping the turf fire going.  Although family members dropped hints about installing electricity, she preferred to keep the house as basic as possible.  She seemed quite at peace with herself.  It is only looking back that I realize how precious those moments were to all of us as we did not know then that it was to be our last time there together.  A short time before her passing Mom told me she only had one thing to ask of me: that I look after the house that she loved so dearly.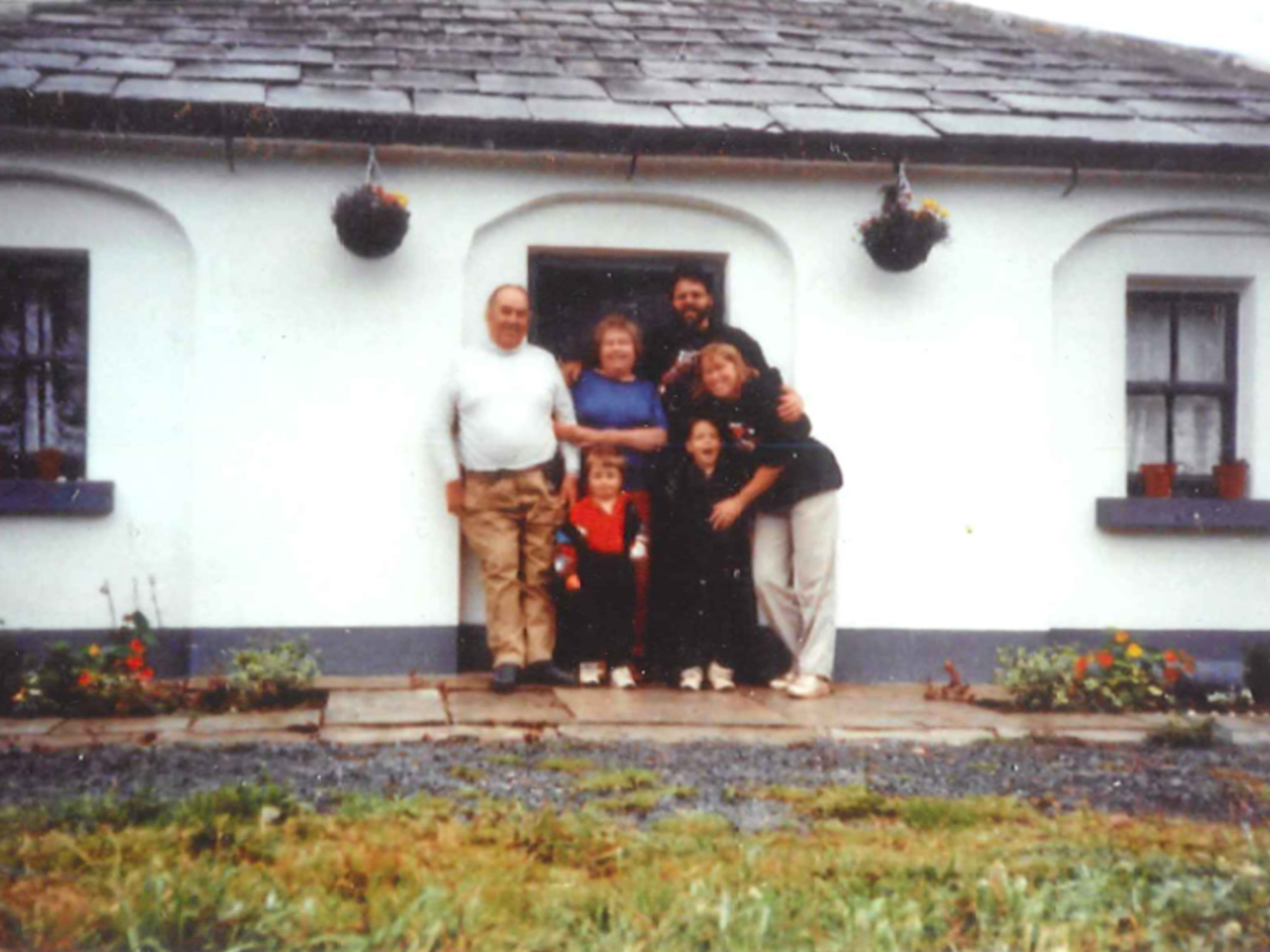 Mom did not live to see water back in the lock.  I became aware in early 2010 that the grand reopening of the Royal Canal was slated for that September.  I felt compelled to be present for the event.  I knew Mom would have urged me to be there.  So, my son David and I made the journey back to honor of her long-time dream – to see the boats pass through Lock 44.  It was a joyous and emotional time.  I felt certain closeness with Mom as I watched the lock gates reopen for the first time, allowing boats to pass towards the River Shannon.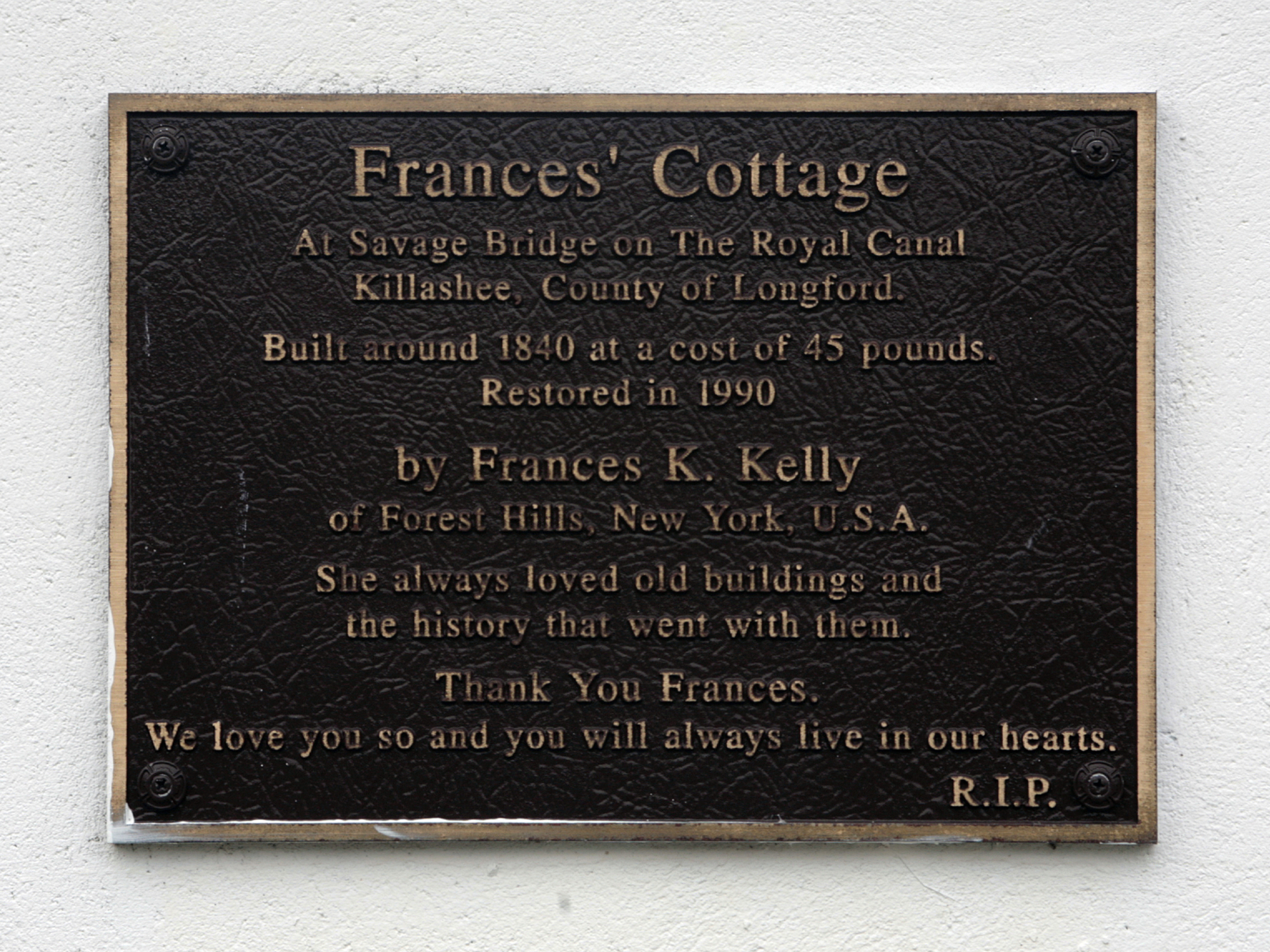 Rosemary Kelly, New York, USA
Figure 1 photographed by Nutan Photography for the National Inventory of Architectural Heritage publication An Introduction to the Architectural Heritage of County Longford (2010)
Back to Building of the Month Archive