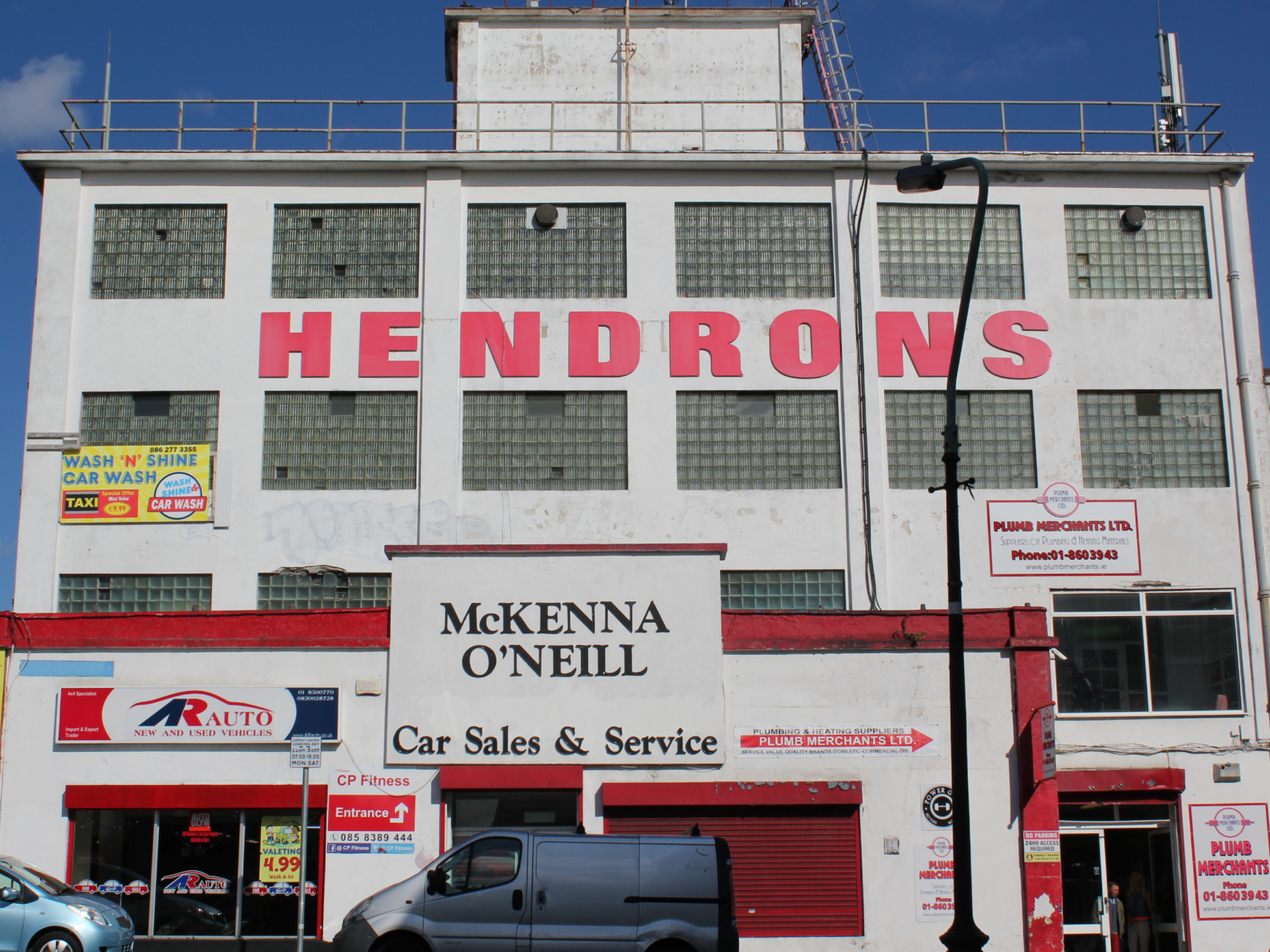 Hendrons was established in 1911 by Francis Patrick Hendron and his brothers Henry, Thomas, Vincent and Felix.  The company imported electrical equipment, machinery, plant, pumps and sundry tools from Europe and the United States and supplied to a variety of domestic customers including building contractors, engineers, harbour authorities, local authorities, state and statutory bodies, as well as to farmers and individuals.  They also offered an after-sales service.  The company therefore needed premises that would provide a polite showroom as the public face of the business; a workshop for repairs, servicing and tool making; and offices and storage space.  A brownfield site near Broadstone Station was purchased in 1935 but construction did not begin until 1946.  It was once thought that work was carried out in fits and starts over a period of thirteen years but recent research now suggests that Hendrons was largely complete by 1949.
The Czech-born engineer Václav Gunzl (1900-82) was the designer of the new Broadstone building.  Gunzl came to Ireland in the early 1930s, possibly in connection with Ŝkoda who won a large contract to supply and install plants in five state-operated alcohol factories, and he was certainly in the country by 1937 when he is listed amongst those who offered their condolences to the Chancellor of the Czechoslovak Consulate on the death of Dr. Tomáš Garrigue Masaryk (1850-1937).  Having previously worked on the Jan Diederick Postma (1890-1962)-designed alcohol factory (1938) in Labadish, County Donegal, Gunzl joined Hendrons around 1939 and took on the role of manager of the machinery workshop.  He remained with the company until around 1960.
Progressing construction was not without its challenges: there were two fires on site; there was a legal dispute with the owner of the adjoining house; and the building was built by direct labour with Hendrons using their own workforce.  Furthermore, there were difficulties obtaining building materials following the Second World War with the cement and steel needed for reinforced concrete in short supply.
Reinforced concrete emerged as a popular building material in Ireland in the first quarter of the twentieth century and many banks, civic offices and department stores of the period show thoroughly modern skeletons or substructures behind conservative façades.  The use of reinforced concrete per se was no longer innovative by the 1940s but its frank expression at Hendrons was by no means the norm.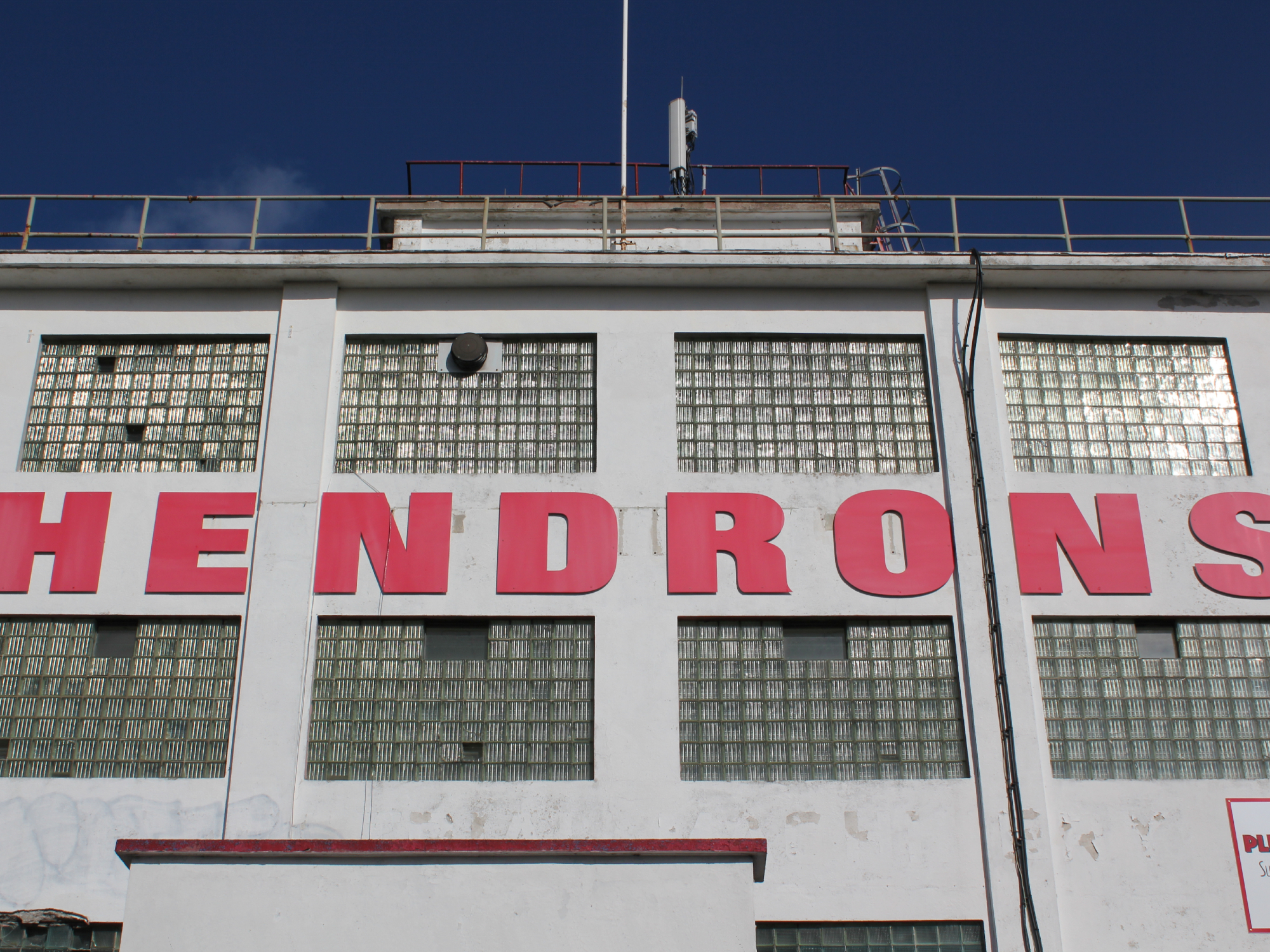 Hendrons covers a large site, one originally set out for at least three townhouses, and the rectangular front block stands four storeys high, six windows wide, with workshops extending to the rear (fig. 1).  The street frontage is well-ordered, but austerely-detailed, with architectural embellishment reduced to the simplest of forms (fig. 2).  Four plain low-relief piers cast the bare minimum of shadow across great expanses of gleaming white render and sparkling glass: the lettering across the top floor was originally mounted on an iron frame and another interplay of light and shade was lost when larger flush replacements were installed.  If the piers can be considered pilasters, the slightly cantilevered roof is a monolithic cornice, the tubular steel railings overhead a balustrade encircling the central lift shaft.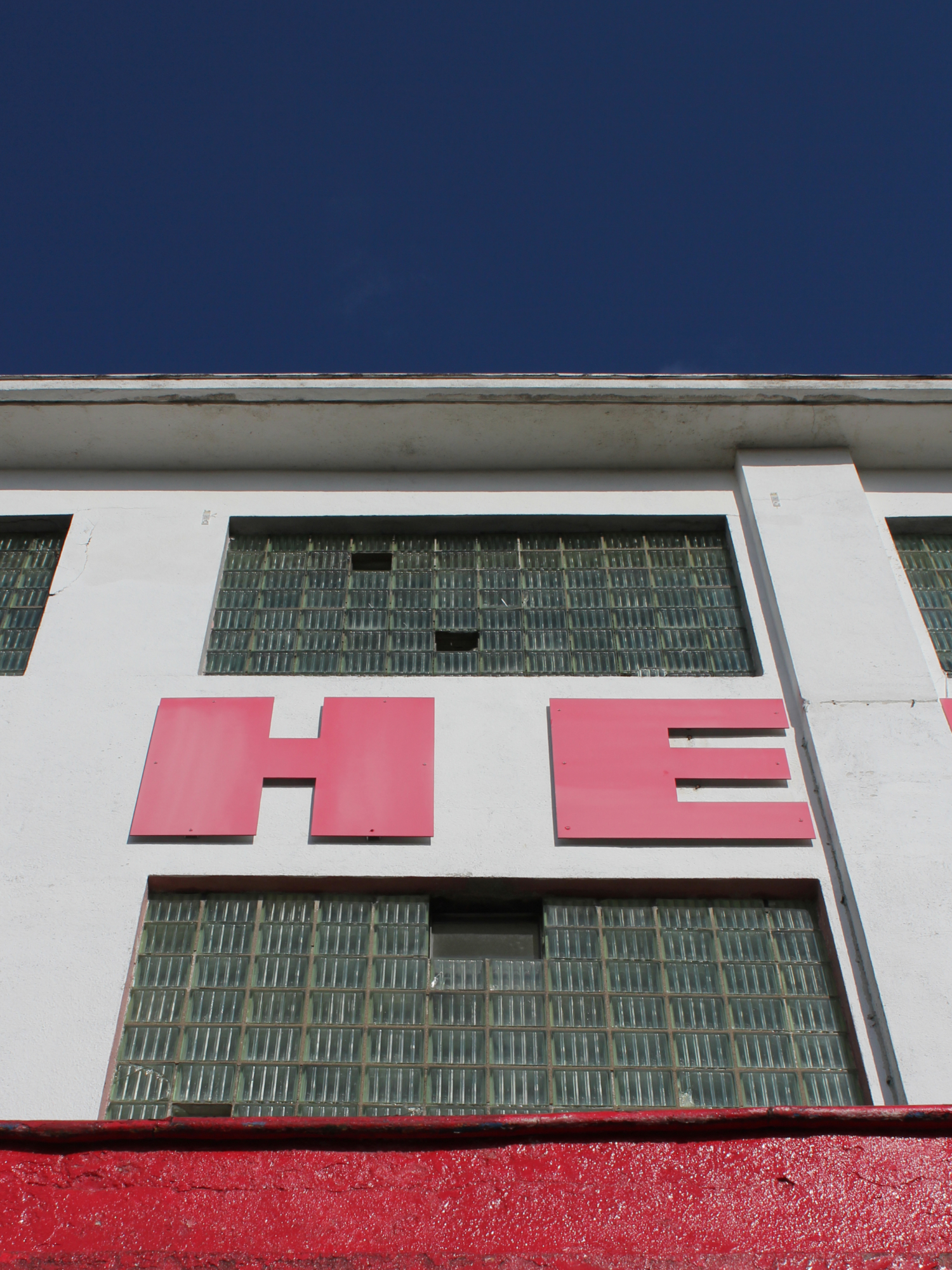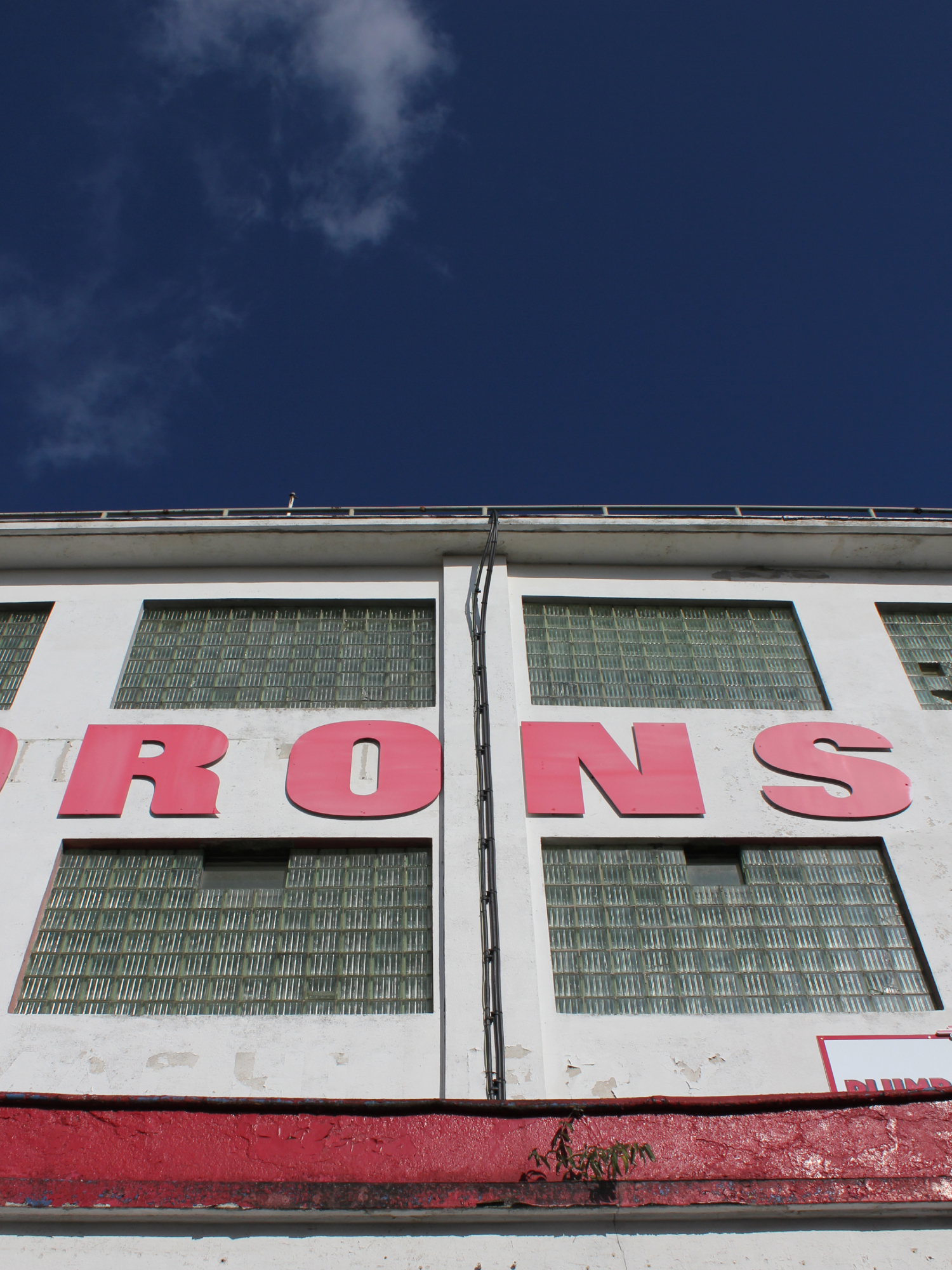 The large horizontal windows, designed to fill the offices with natural light, demonstrate the modernity of the construction: walls are reduced to mere frames around each opening and are clearly not load bearing in the traditional way.  The façade, on close inspection, is not quite symmetrical and the central windows, thirteen glass blocks wide, are flanked on the left by windows eleven glass blocks wide and on the right by windows twelve glass blocks wide (figs. 3-4).  The reeded glass is believed to have been specially imported from Gunzl's native Czechoslovakia.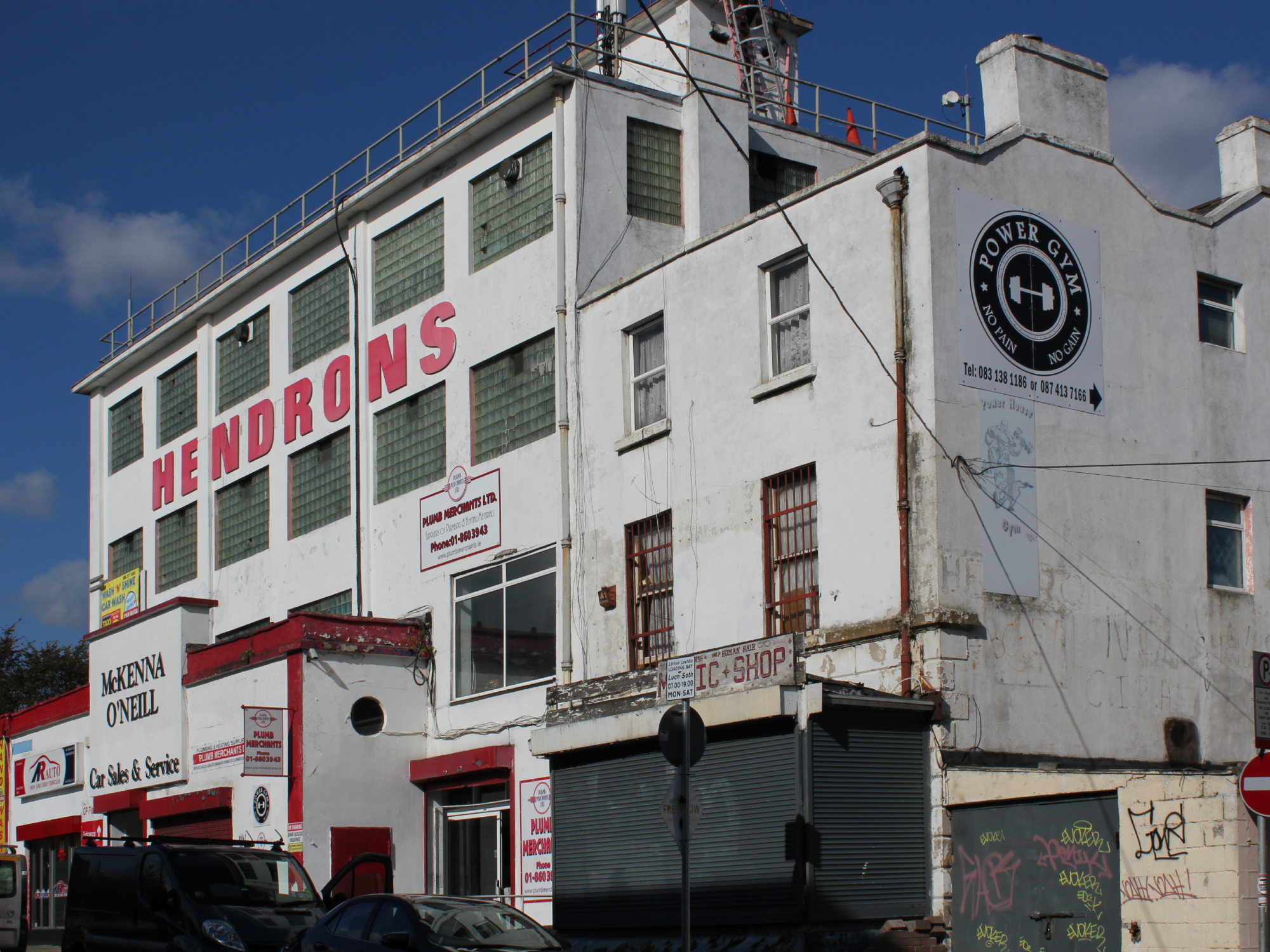 A single-storey projection at street level is symmetrical in itself, but is asymmetrically placed, giving it the impression of a later ad hoc development even though it is most likely an original feature (fig. 5).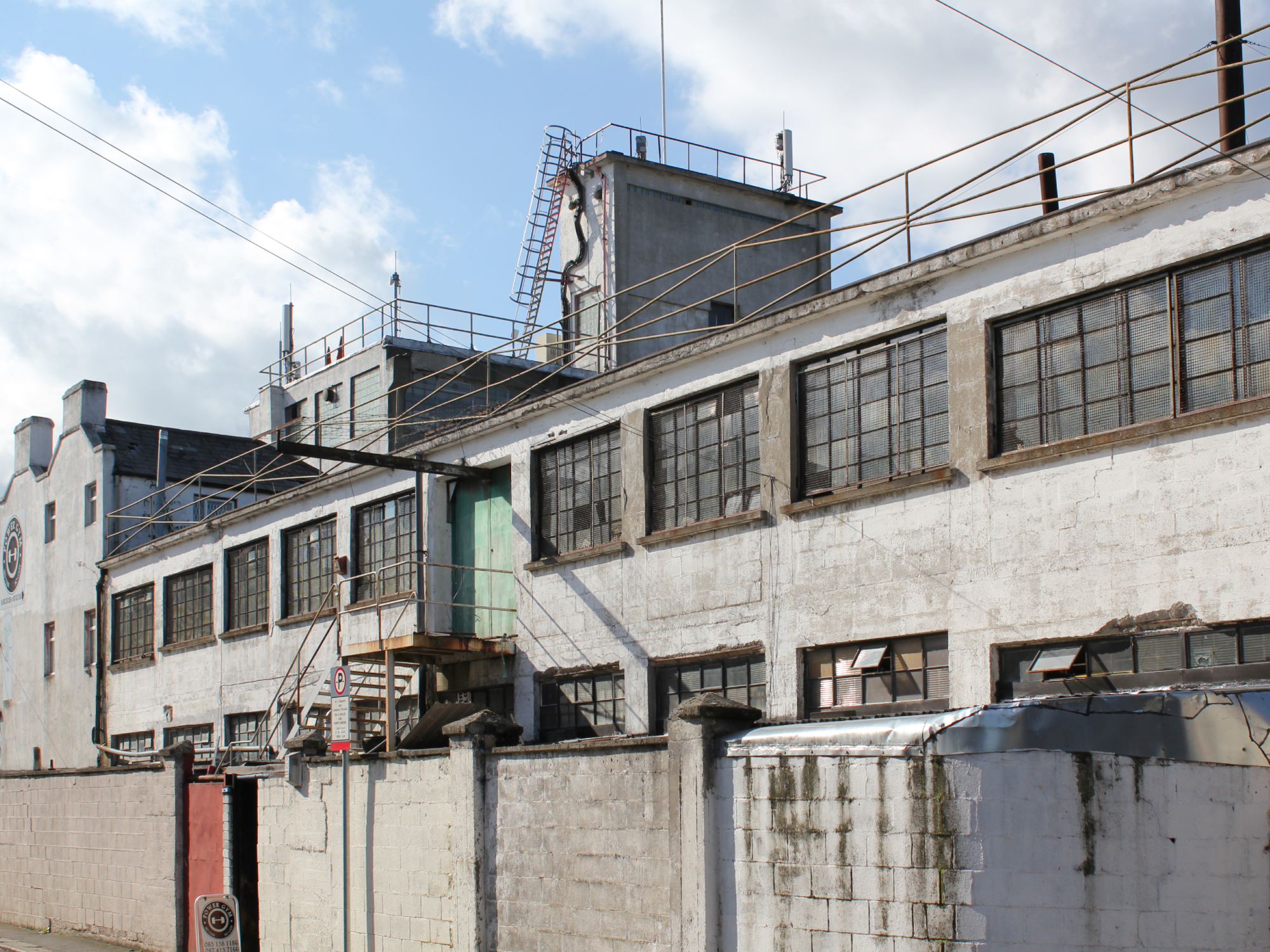 The rear of Hendrons has an unfinished appearance (fig. 6).  This is not only down to the unpainted surface but also to starter bars and pads jutting out at regular intervals.  The front block stands four bays deep but these indicate that the company was mindful of the potential for future expansion and provisions were put in place to allow the building to be extended to at least double this depth.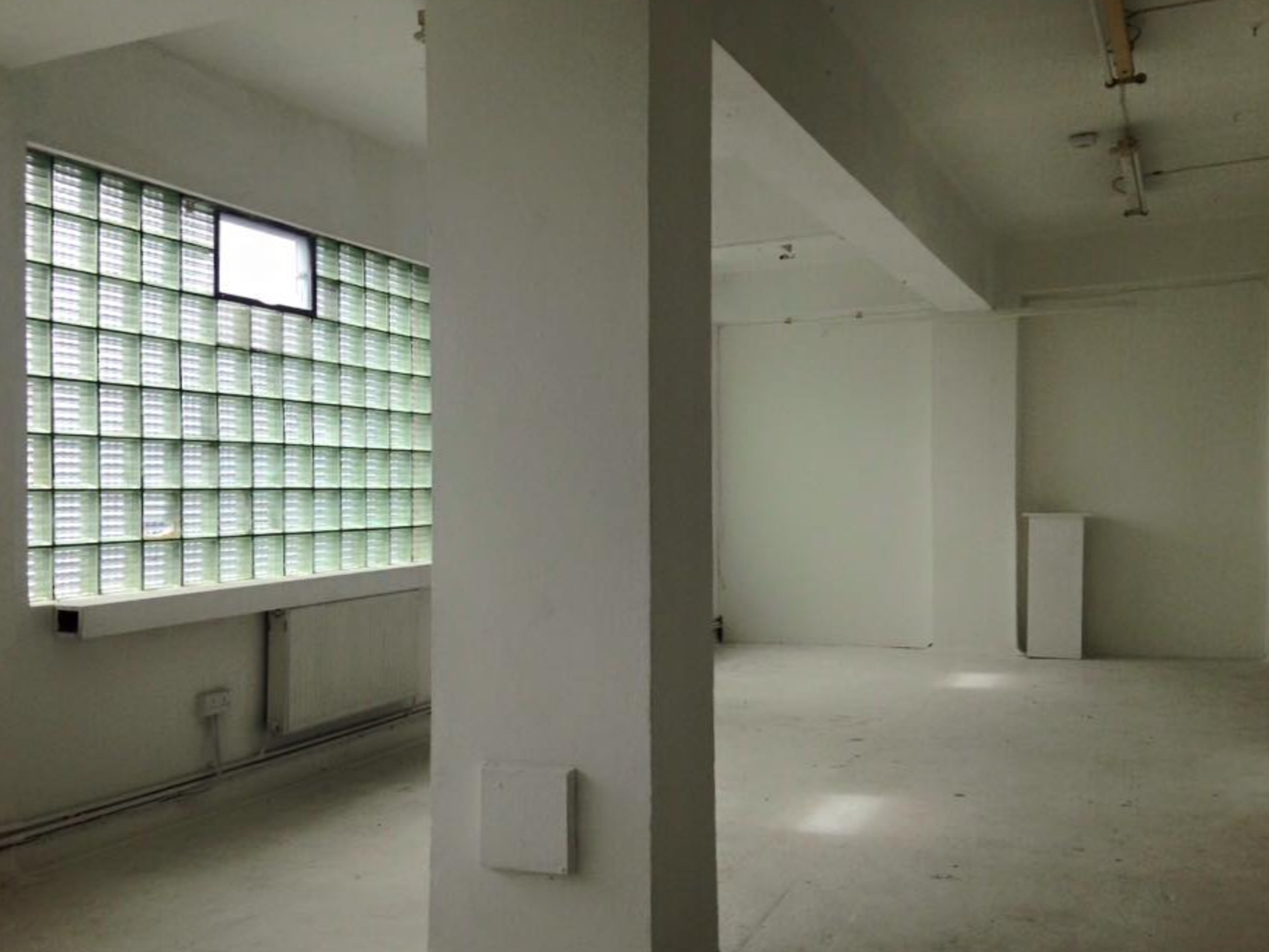 The interior is equally as functional as the exterior and, starkly detailed, showcases the reinforced concrete skeleton with its framework of beams and pillars.  The large windows fill each floor with natural daylight, softly filtered by the reeded glass blocks, and, following the closure of Hendrons, the work spaces were found to be ideally suited for adaptation as artist studios (fig. 7).
The influence of Modernism on Hendrons is readily apparent.  The "New Architecture", as it was referred to in early twentieth-century Ireland, was not just a style, but a design philosophy that proposed that buildings be appropriate to their function with each individual component fulfilling its specific purpose.  Bearing this in mind, the Broadstone building can be set within a broader tradition of utilitarian structures in Ireland – farm buildings; garages; handball alleys – whose forms are dictated by their function rather than by decorative or fashionable concerns.  Its robust massing, spacious fenestration, lack of ornamentation, can all be interpreted as simply the most practical solution to the needs and requirements of the company.  Its reinforced concrete construction and gleaming white finish, meanwhile, appear to reference such iconic buildings as the Villa Tugendhat (1928-30), Brno, Czechoslovakia, by Mies van der Rohe (1886-1969); and the Villa Savoye (1929-31), Paris, by Le Corbusier (1887-1965).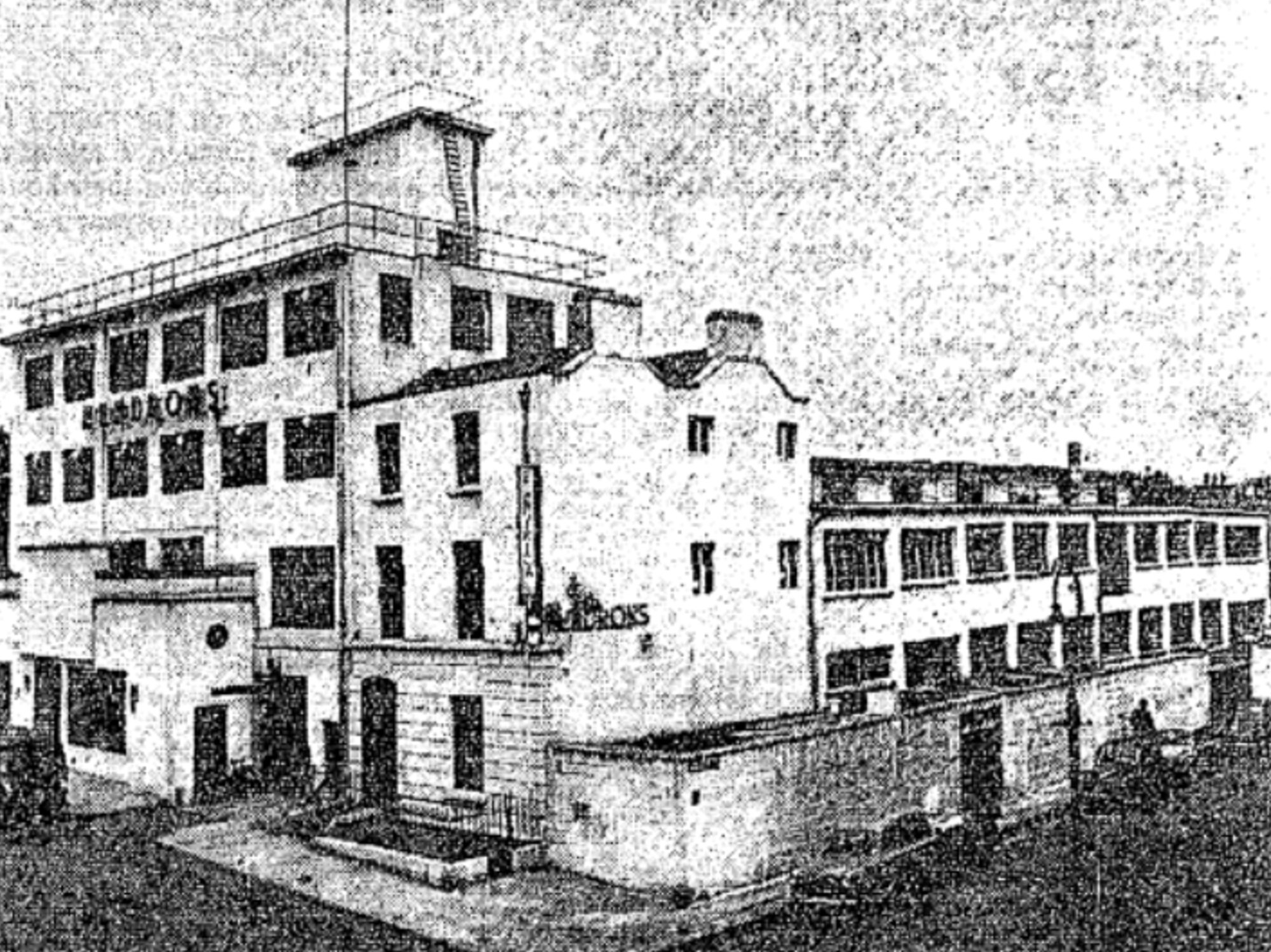 The completion of Hendrons was met with muted enthusiasm: there were no architectural awards; it was not the subject of architectural tours; and there was little or no mention of the building in contemporary architectural journals.  Nevertheless, it has attained iconic status and is rightly regarded as an outstanding example of the twentieth-century architectural heritage of Ireland.
Natalie de Róiste is an architectural historian and town planner who has worked on several surveys for the National Inventory of Architectural Heritage.  She began working on the 20th Century Architecture in Dublin City project for Dublin City Council in 2011 and has contributed essays and research to the first two volumes of the More Than Concrete Blocks series exploring and showcasing the twentieth-century architectural heritage of Dublin.  Natalie would like to acknowledge Shane O'Toole's contribution to the research on Hendrons
Back to Building of the Month Archive